Moving Home Solutions
We have a very clear vision: to provide people aged sixty and older with choice, by unlocking limited home moving budgets and presenting solutions that enable them to have security for a happy retirement.
Get a quick estimate
Over 60? You could secure your dream home for thousands less than the market value, see how much less today!
Alternatively, discover what property price you could look up to – enter your current budget & calculate your boost.
Benefits of using our quick calculator
Takes less than 2 minutes
Optional inheritance adjustment
Instant no-obligation estimate
"Simple to use & a quick way to know what I could afford with help from Homewise."
Who are Homewise?
worth of property purchased
savings against property price
previous loans & debts cleared
independent customer rating
We've been helping people to move home for over 50 years.
As a family-run business, we're committed to helping our customers find the perfect home for their future, and create financial security too.

Since 2007 alone, we've purchased over £308 million worth of property for our customers, helping them save £92 million, and enabling our customers to clear over £48 million in previous debts along the way!
* Property purchase, debt value, and customer savings figures relate to purchases made between 2007-2023.
4.7 out of 5 independent service rating from verified Homewise customers via Feefo. All figures correct as at March 2023.
Achieving your goals
Every person we help has their own unique aims and aspirations. Whether it's to live in a better property, be closer to family, clear debts, raise money, or simply want to enjoy their retirement in a home and location they love, the Home for Life Plan could be the ideal solution.
Hear from Homewise customers as they share their stories.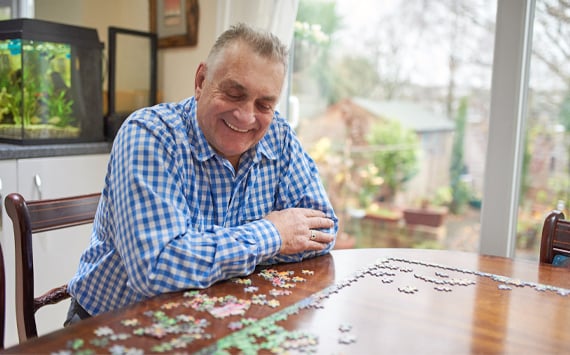 Homewise FAQs
Our Home for Life Plan provides a simple way for you to secure your next home, anywhere in England or Wales, for significantly less than the market value through the purchase of a Lifetime Lease.
Moving home later in life can be daunting, but we're here to help. From navigating the process to simply understanding the terminology, we'll be with you every step of the way.