Founded on family values
Homewise is a family-run business, and our values and ethos come from how we would like to see our own families treated.
It is quite simple. If it is not good enough for our mums, dads, brothers, and sisters, then it is not good enough for our customers or for our employees.
Our customers are at the heart of every decision we make and our values of Honesty, Originality, Passion, and Empowerment (HOPE) are embedded in everything we do .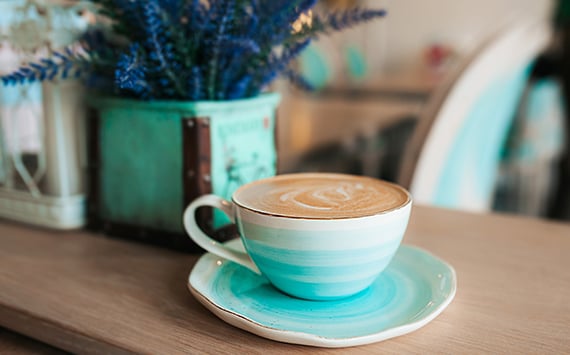 Our values
Honesty - We will always give you clear, sensible and honest information, without judgement or assumptions.
Originality - We cherish and nurture creativity and will always try to find the best solution to any problem.
Passion - We really care. Really, we do. We care about our colleagues, our customers, and our company.
Empowerment - We give people hope, empowering our customers and our employees with opportunity.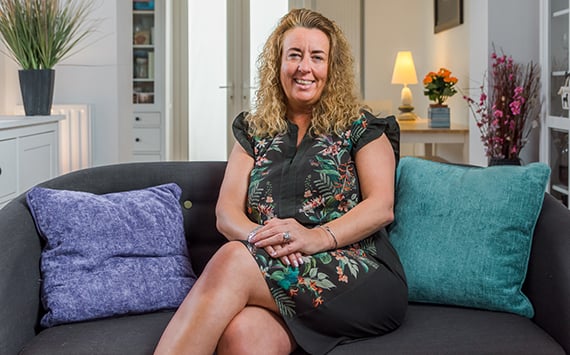 Our commitment to you, our customer
We have put our operating principles into a 12 point "Customer Charter", which is our commitment to you.
All of our activities, communications and actions are conducted with the utmost professionalism and integrity.

We treat every customer as an individual and understand that everyone has different needs and requirements.

We take great care to be completely objective and are influenced first and foremost by the best and proper interests of our customers. We encourage the involvement of other interested parties such as members of the customer's family throughout.

We ensure all of our staff are trained, and provided with regular updates, to ensure the best outcomes for our customers. We are especially focused on ensuring we treat customers fairly and identify potentially vulnerable individuals.

We understand that moving home can be a daunting and stressful experience for our customers, especially for those who have not moved for a long time. – we promise to be with them every step of the way and provide assistance as appropriate. We hope to be their expert companion on their new home journey.

All the information we provide within our marketing and sales materials is clear, honest and jargon free.

We hold ourselves to the highest standards of conduct and ensure our processes and procedures protect our customers. For example, we insist that all customers have been provided with independent professional legal advice, confirmed in the form of a solicitor's certificate, prior to proceeding with the sale of a Home for Life Plan.

Whilst the market in which we operate is not subject to regulation we regularly benchmark our customer processes and procedures against the highest standards by using an independent auditor.

We protect personal data and comply with the prevailing data regulation and guidelines.

We have defined internal processes which are regularly reviewed and quality checked, including a comprehensive quality assurance process to ensure our internal standards are being maintained.

We look to minimise the impact the business has in terms of the environment and maximise the contribution we can make to our community not just in terms of securing homes for our customers but also supporting charity events.

We understand that very occasionally things can go wrong, and in these circumstances, we welcome customer feedback and have a published complaints procedure. We also have a customer care team to provide support after completion to assist with any queries that may arise.
Our policy statements
Corporate Responsibility
We are committed to running our business in a transparent, sustainable, and responsible way. We take ownership of our actions, understand their implications, and always seek to add value to our business, our customers, and our community. These responsible behaviours underpin our growth as a company.
Social Responsibility
We are working to create a lasting positive impact, not only for our customers, but for our community. Through our day-to-day work, we have gained a heightened awareness of the social, economic, and personal issues that affect our over 60s population. Through our families and friends, we understand our community. And through our actions and words, we make a difference, dedicating our time, money and skills to charitable causes and simple acts of kindness.
Equality and Diversity
We believe in equal opportunities, and are determined to ensure that no customer, employee or job applicant receives less favourable treatment on the grounds of race, gender, age, disability, religion, belief, sexual orientation, or marital status. We treat everybody with equal dignity and respect, and do not judge or discriminate on any grounds. We value diversity and equality.
Responsible Marketing
All of our communications are clear, truthful, and transparent. We will never try to give you advice, but will always aim to provide honest, straightforward, and understandable information on our products and services.
Privacy and Protection
We align ourselves with all relevant data protection legislation and the values and practices of regulated products in order to protect our customers and our employees, and provide a reliable, trustworthy service. We are committed to maintaining the highest levels of integrity in all of our dealings with potential, current and past clients, both in terms of normal commercial confidentiality and in the protection of all personal information received in the course of our work.
Professional Conduct
All of our activities, communications and actions are conducted with the utmost professionalism and integrity. We take great care to be completely objective and are influenced first and foremost by the best and proper interests of our customers.
Quality
We believe that investing in our employees' training and futures is the only way to guarantee quality across our business. We encourage feedback from customers at all stages of the purchase, and constantly review our training and best practice to ensure consistency and quality.
Financial Crime
We are committed to detecting, deterring and disrupting financial crime. Our policies and controls ensure that we identify and mitigate the risk of financial crime occurring through the purchase of our products, and ensure that our transactions are handled in a responsible and sustainable way.
Complaints Process
Whilst we pride ourselves on the service we provide, we recognise that from time-to-time things can go wrong. We operate under a strict Complaints Policy (available on request) to ensure that when a complaint is received, we acknowledge and respond within defined timescales. We will always acknowledge the complaint within 3 working days and respond in full as soon as we have completed our investigation. This will always be within 15 working days, but is often much sooner.
Read our brochure
Learn more about Homewise, our services, and read real-life customer stories exploring how we've helped people find happiness & security over the years.