Homewise has a clear vision: To provide people aged 60 and older with choice, by unlocking limited moving budgets and presenting solutions that enable them to have security for a happy retirement.
As the UK's leading provider of the "Home for Life Plan" (which can be applied to properties anywhere in England or Wales!) we are proud to work closely with industry experts across the nation. Together we provide solutions for customers and change lives every day.
Partnering with estate agents is key to helping movers; our partners include Andrew Craig, Arun Estates (Cubitt & West, Douglas Allen, Pittis, Wards), Bradleys Estate Agents, JW Wood, Lamb & Co, Lomond Group (Dale Eddison, Hardisty & Co, Julian Wadden, Linley & Simpson, Matthews of Chester, Thornley Groves), Paul Carr, Pygott & Crone, Relocation Agent Network (RAN), Richard James, Rush, Witt & Wilson, Stephenson Browne, Urban & Rural, and Webbers.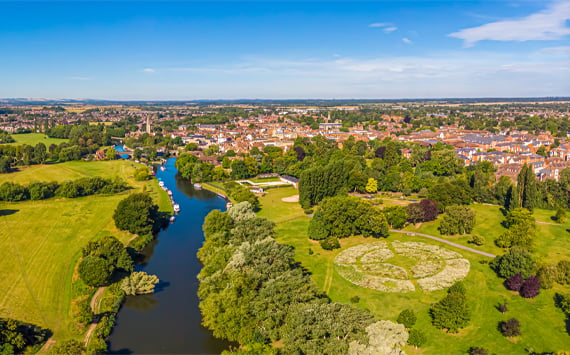 "

Offering a home-moving solution for our customers in their latter years has proven to have changed so many of their lives for the better, securing financial peace of mind in their retirement. Not only that but Homewise supply us with hundreds of listing valuations a year and purchase many properties through Arun too. It's a partnership that goes back to 2007 and one that we, they, and most importantly our customers truly benefit from.

"

Jon Holden, Arun Estates
"

The help it gives the over 60's to be able to move at a time when financially or health wise is such a fantastic service to be able to offer. I know personally a number of over 60's who would be stuck in homes that are no longer right for them but feel they cannot move due to not having the budget. This gives us an additional service to offer more customers the opportunity to move, something most of our competitors cannot offer – a USP - and we earn extra money from providing this help.

"

Sam Dalton, Wards Estate Agents
"

I like having the extra flexibility to help people with their finances and provide more options for their future. If their dream seems impossible then it may be possible with Homewise. It's the chance to make a difference to someone, so they can make an informed decision to achieve their goal. It's a USP that other agents don't have, with a wider audience to view our properties, there are more opportunities to further income, business, reputation and success stories.

"

Emma Ohlson-Page, Pittis Estate Agents
Homewise "Market Plus"
Market Plus provides a USP to Homewise estate agent partners with exclusive coverage in your area; leading to more instructions, more valuation opportunities, and more income for your business.
Through our Market Plus offering, our partners can provide a free second listing on portals, such as Rightmove and Zoopla, to their vendors, enabling them to double the exposure of their property.
The vendor's property is listed online at the market value with you as normal and, with Market Plus, they have an additional advert showing a Home for Life Plan guide price for ages 60 and over. Plus the vendor won't receive any less for their property if Homewise buys it!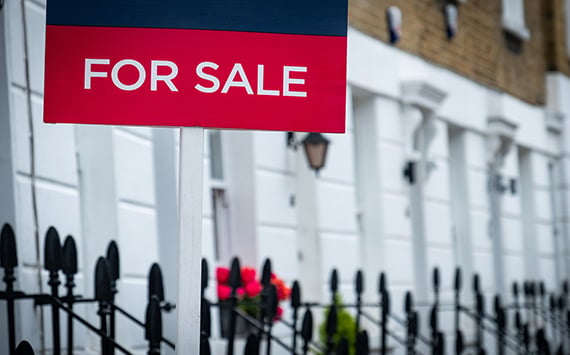 Partner with Homewise
Are you interested in helping more people aged 60+ to find security for their future? Would you and your business like to earn additional income through a key partnership with Homewise?
Get in touch with our Business Development & Partnerships team to discuss ways in which we may be able to work together to provide options and solutions to over 60s, and see your business benefit too.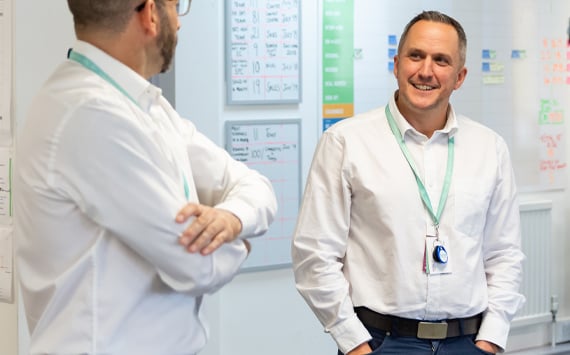 Your questions answered
Whether you are a partner of Homewise, or a prospective new partner, here are the answers to the most common questions. Can't find what you're looking for? No problem, just get in touch with our team and we'll be happy to answer as best we can.
What is Market Plus?
Market Plus is an exclusive service for estate agents partners of Homewise.
This offers our partners a unique selling point above their competitors and ensures they are the go-to provider of solutions for those aged 60 and older in their area.
Partners of Homewise may receive a commission payment for any sales generated by the Market Plus listing.
For more information about Market Plus and its benefits, read our detailed guide.
How does Market Plus work for Homewise Partners?
Market Plus is included in your standard vendor agreements for marketing properties and our system will post properties to online portals (such as Rightmove and Zoopla) if that property meets our criteria. It's as simple as that!
Note: Vendors can opt out and have the Homewise listing for their property removed at any time.
How does Market Plus work for vendors?
Put simply, the vendor's property is listed online at the market value with their local agent as normal and, with Market Plus, they have an additional advert showing a Home for Life Plan guide price for ages 60 and over. This is typically 33% less than the advertised market value.
The vendor won't receive any less for their property if we purchase it for our customer though, we're just like any other buyer and the vendor receives the full agreed selling price.
Market Plus provides an opportunity for vendors to double the exposure of their properties (for free!) and gain more interest, ultimately selling quicker in many cases.
Can buyers hide Homewise Market Plus listings from their online searches?
Yes, there are filter options on Rightmove and Zoopla to exclude Homewise listings. By excluding 'retirement properties' this will stop the over 60s listings showing in search results.
The prospective buyer won't miss out on any properties being sold in their area, they'll just see the standard listing from the agent selling the property, at the full market price.
A Home for Life Plan is only available to those aged 60+ and may not be the ideal solution for everyone.
Do businesses get paid to partner with Homewise?
Yes, many of our partners have a commission agreement in place, whereby they may receive remuneration for a referral or introduction that results in a customer for Homewise.
How do I become a Homewise Partner?
Read our brochure
Get an in-depth understanding of the Homewise Home for Life Plan in our customer brochure, and read real-life stories from people we've helped too.