Founded on family values
Homewise is a values-driven company and is committed to providing a supportive and thriving working environment for all.
Our people are the heartbeat of the business, and our team are more like family than employees. We are proud to constantly be investing in our people and their career goals.
We pride ourselves on the first-class service delivered to customers and look forward to meeting more like-minded people to join us on our journey, as we expand our reach nationally in the years to come.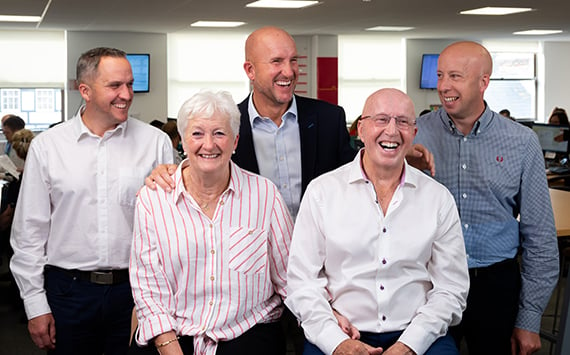 Passion & dedication
We have ambitious yet realistic growth targets with a clear vision for how we will succeed. You'll often hear us referring to the saying "Teamwork makes the dream work" and it really does at Homewise!
Together, we'll deliver on our mission to…
Empower our customers with opportunity

Provide a valuable service

Shape and change the face of retirement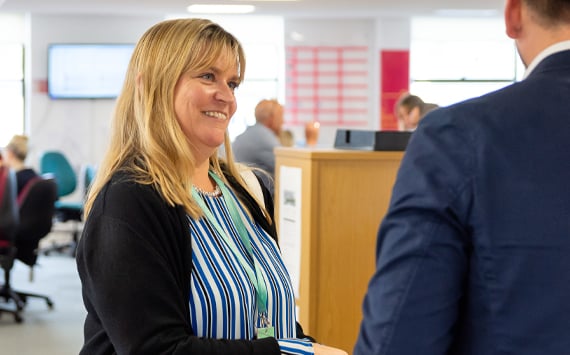 Why work with us?
We believe our people are what makes Homewise the best place to work, and working in a values-driven environment that happens to be in a great location is an added cherry on top.
Our office is based in the centre of Worthing, West Sussex, close to public transport links, shops and restaurants - and the beach! Plus we have flexible and hybrid working opportunities too.
Homewise truly cares about its employees and offers a range of benefits, which are constantly reviewed and developed.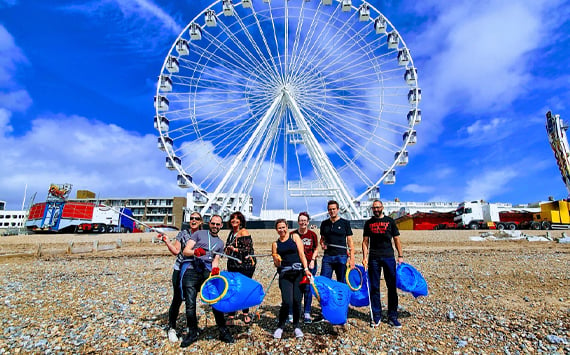 "

Everyone is cared for and made to feel part of the family. This is like nowhere I have worked before. Being new, you always feel that the friendliness will wear off but it genuinely hasn't.

"
"

Homewise offers great opportunities for career development across departments. Individuals can have clear promotional paths or pave the way for new roles where needed. The company is always growing and really cares about their staff's career development.

"
"

My career here is proof that you can develop at Homewise. The team has grown from 12 - 70 in my time and there are now multiple departments that didn't exist! Hard work, energy, skill and values get rewarded.

"
Grow with us
Our in-house Learning & Development team are on hand to support you from day one and throughout your career with us.
We're committed to retaining talent as well as recruiting and will support and develop you to ensure your career aspirations are met. This is not limited to promotion opportunities but also to further education, qualifications, and skills training where possible.
With regular coaching and career development opportunities at Homewise, as our team grows so do the possibilities for your future!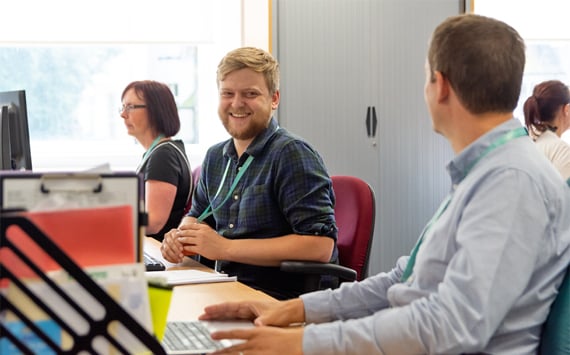 At Homewise we...
encourage ownership and accountability at all levels and

promote from within

are passionate about delivering outstanding solutions to our clients

learn from each other and encourage everyone to have a voice

are property enthusiasts - our in-depth knowledge of the property industry drives competitive advantage

are fast-paced, friendly, and fun - we help and challenge each other to do a great job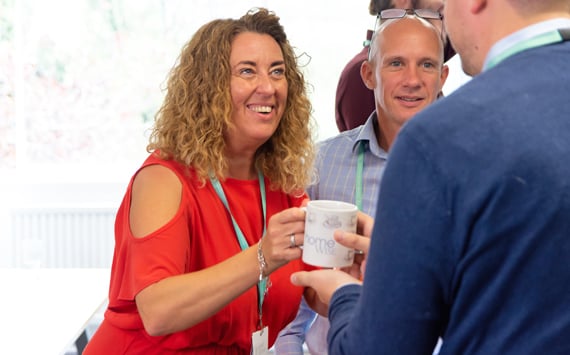 "

The entire team share the same beliefs and vision for positive outcomes for our customers and colleagues on a daily basis - built on ideas, energy and passion!

"
"

It's refreshing to work in a business that cares about people, both employees and customers. The office has a family feel about it, people genuinely care about it each other and want to help each other to succeed.

"
"

I love that the company is really ambitious about what it wants to do, it means there's an opportunity for everyone to do exciting stuff. But it's also grounded, family oriented and determined to go about fulfilling those ambitions in the right way, never at all costs.

"

Current Vacancies
Searching for a new opportunity in a dynamic, rewarding, and ambitious environment? We could have the perfect role for you!

Our Team & Departments
It's thanks to each and every team member's passion and dedication that we're able to help change so many lives each year.

About Homewise
Did you know, Homewise was founded by Reg Neal, a local businessman, back in 1971 and remains a family-run business today?