A bespoke plan for you
Exclusively for ages 60 and older, the Home for Life Plan provides a simple way for you to secure your next home for thousands less, through the purchase of a Lifetime Lease.
Every Home for Life Plan is unique and tailored to your needs. Whether you wish to downsize, upsize, relocate closer to loved ones, clear outstanding debts, provide an inheritance, or simply enjoy peace of mind in a home you love, Homewise can help.
Could a Home for Life Plan be the perfect solution to enable you to secure your dream home?
Achieve your goals
With the Home for Life Plan you could:
Move to a better area, in a nicer or more suitable home
Clear mortgages, loans, or other debts
Gift an inheritance to loved ones
Free up money for your retirement
Read all about the benefits of a Home for Life Plan, and how it is different to other options like equity release.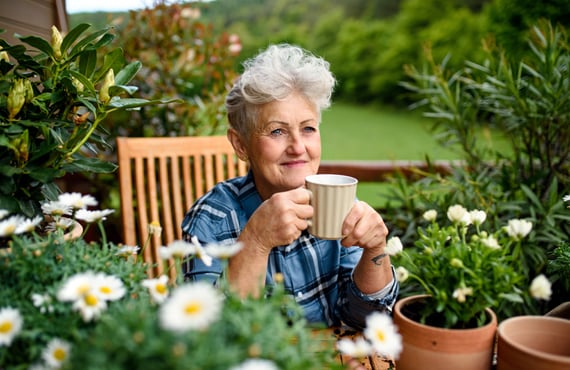 How it works
Just like normal house hunting, you review properties on the market (these can be on the market with any estate agent, anywhere in England or Wales) and, once you find your ideal home, Homewise will seek to negotiate and purchase that property.
Put simply, we buy the property, you pay us a one-off sum to purchase a Lifetime Lease on it (the cost of which is always less than the full market value of the property), providing you with the right to live in your new home without any rent or mortgage payments at any time. You can also choose to pay extra upfront to purchase a percentage of the property value to safeguard for your estate.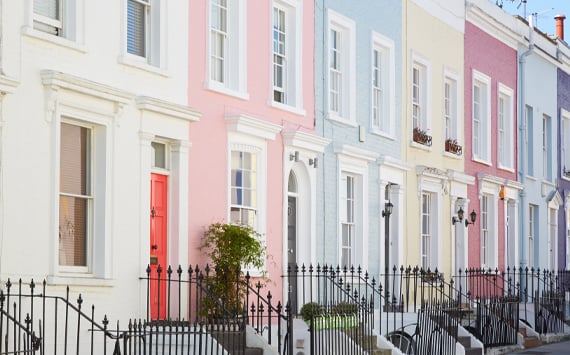 Leaving an inheritance
When it comes to planning for the future, inheritance is an important consideration for many. A common misconception is that you cannot provide an inheritance with a Home for Life Plan – but that's not true!
Whether you hope to leave an inheritance to your estate, gift funds earlier, or both, your wishes are built into your Home for Life Plan right from the start.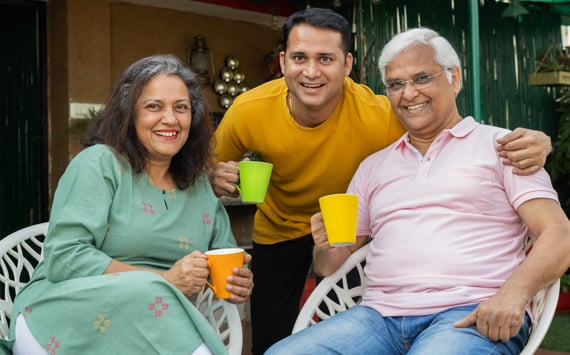 Read our brochure
Get an in-depth understanding of how the Home for Life Plan works and our complimentary Move Simply service. Plus, read real-life customer stories too.

Step 1 of 5
Get an quick online estimate
Every Home for Life Plan is completely bespoke, so the first thing we do is run through your circumstances and moving goals, to work out your Home for Life Plan budget. But did you know we have a quick online calculator that can provide an indicative estimate first?
Try our online calculator to see how much your ideal home could cost with a Home for Life Plan, and then get in touch with our team to tailor and verify your quote.

Step 2 of 5
Talk to our friendly experts
Your Home for Life Plan will be tailored to your circumstances and a quick chat with our team will tell you exactly what your budget could be.
When you're ready to begin your journey, you'll be matched to a personal account manager who will work closely with you to determine exactly what you need, and explore how we can help you to achieve it.
By talking through your reasons for wanting to move, your onward budget, any inheritance you want to provide, and your personal goals for the future, we'll be able to create a plan that is unique for you.

Step 3 of 5
Find and secure your new home
Together, we'll create your bespoke Move Simply action plan and, as part of our free Move Simply service, we'll help you find your perfect property; somewhere you can thrive and achieve your retirement goals.
From thorough property searches and arranging viewings to liaising with agents and negotiating the property purchase, our team can provide you with full support and help to take the stress out of your move.

Step 4 of 5
Purchase your bespoke plan
Once the offer has been accepted on your chosen new home, we can finalise and confirm your Home for Life Plan price, and then Homewise moves into the purchasing stage.
At this point, you will instruct your chosen independent solicitor to advise you on the purchase of your Home for Life Plan.
The legal process begins and can take, on average, around 12 weeks to complete the conveyancing process. But don't worry, your Homewise account manager will be on hand to help you navigate each stage.
Our experts deal with solicitors and home purchases day in and day out and are perfectly placed to make securing your next home simple and straightforward.

Step 5 of 5
Enjoy your living in your dream home
Once the contracts are exchanged, your chosen home is yours to live in, rent-free and mortgage-free, for your lifetime. So you can sit back, relax, and enjoy your retirement in your dream home.
Whilst you will not own the property itself, you will be a "Lifetime Lease Owner", which means it will be your home to enjoy, happily and securely, for your lifetime. A place to spend time with friends and family and to create your ideal space.
This is your home where you can create memories and will remain yours until the time when your Home for Life Plan ends.
Get a quick estimate
Seen a property you like? See how much less you could pay, or enter your budget & discover what property price you could look up to, with a Homewise Home for Life Plan.
Benefits of using our quick calculator
Takes less than 2 minutes
Optional inheritance adjustment
Instant no-obligation estimate
"Simple to use & a quick way to know what I could afford with help from Homewise"
Researching for a loved one?
We help people find, secure and move home every day using our Home for Life Plan. Learn how our team of experts could help and support your parents, making their move easier.
Customer Reviews
We pride ourselves on the first-class service we provide but don't just take our word for it.
Take a moment to read what genuine customers have to say about their experience.
Perfect option
Mr Fairbrother, Homewise Customer
We wished to access the equity in our current home without the ball & chain of interest accruing, this was the perfect option for us.

The company, family owned and run, have excellent staff to which no criticism can be attached.
First class service
Mr and Mrs Biddick, Homewise Customers
We will never be able to rate Homewise services with enough stars as the service provided was exceptional. The staff were absolutely amazing, and the knowledge and assistance given to us was above 1st rate. My wife and I can never thank you Homewise enough for the help and assistance.
Dream home
Mr and Mrs O'Dell, Homewise Customers
The Home for Life Plan has allowed us as a very mature couple to get the type of property that we want. Without the plan we would still be in our other property, which would make our life a problem.

A big thank you to Homewise for thinking of people as a family.