Founded on family values
worth of property purchased
savings against property price
previous loans & debts cleared
independent customer rating
Homewise is a family-run business, started by Reg Neal in 1971. Reg and his wife Karen recognised that options were limited for people aged 60 and over and began helping people secure the perfect home for their retirement, providing affordable solutions for all.
Now, over 50 years later, Reg and Karen's sons, Mark, Sean, and Justin, run the family business. Their family values remain the foundation of the company; our customers are at the heart of everything we do.
We're committed to helping our customers find the perfect home for their future and, since 2007 alone, we've purchased over £308 million worth of property for our customers. We've helped them save £92 million from the market value, and enabled our customers to clear over £48 million in previous debts too!
Take a moment to watch our short video and get to know Homewise.
* Property purchase, debt value, and customer savings figures relate to purchases made between 2007-2023.
4.7 out of 5 independent service rating from verified Homewise customers via Feefo. All figures correct as at March 2023.
Read our brochure
Learn more about Homewise, our services, and read real-life customer stories exploring how we've helped people find happiness & security over the years.
Our history
Back in 1971, Reg Neal recognised the limited options and lack of choice available for older homeowners and wanted to help his friend, John, move to the perfect property for his retirement.
Helping one person was not enough for Reg and his wife, Karen; their dream was to make it so that others, like John, would not feel stuck facing limited choices to either take on increasing debts or live in unsuitable housing.
Fast forward to the 1980s, and Reg continued to provide options; creating affordable solutions by renovating and building new properties across the south of England for people aged 60+ to live in, and the first "Lifetime Lease" was sold.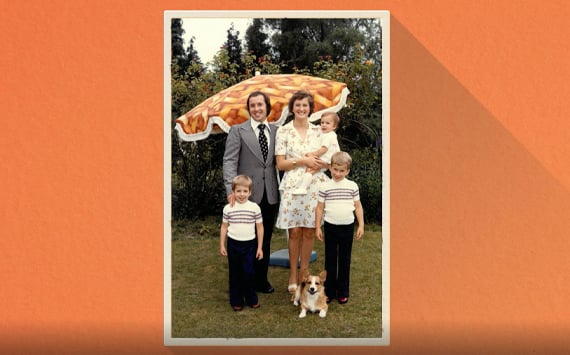 Our growth
Over the years Reg and Karen's company grew and, in the early 2000s, it became a real family affair when their sons, Mark, Sean, and Justin joined the family business. With their sons on board, the company (previously known as "Economic Lifestyle") changed direction from renovating and building properties to offering a solution that could be applied to other properties on the open market, setting the wheels in motion for the "Homewise" we know today.
It was at this time that key relationships began to form with trusted Estate Agent partners across the Southeast region, and the Homewise "Home for Life Plan" was born. As the decades pass new partnerships form and, with a service that can help people looking to live anywhere in England or Wales, Homewise continues to grow.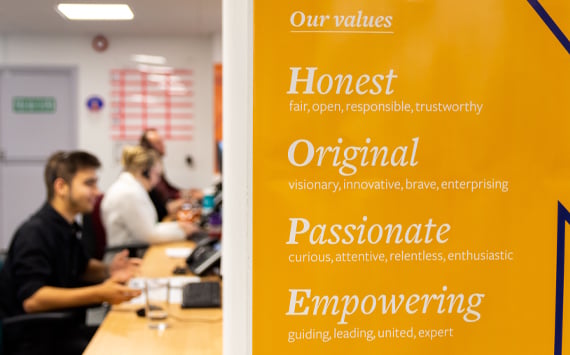 "

Starting where we did, all those years ago, Karen and I never would have dreamed we could help so many people find the right home for their retirement. The business may have seen many changes over the years but one thing remains the same: do what you can to help others. We are immensely proud of the work that goes on behind the scenes. It amazes us each day how passionate each and every person is at Homewise, just trying to make a difference and help change a life.

"

Reg Neal, Homewise Founder
"

Our family values are at the core of our business and we always champion what's best for our customers, as they are like family to us all too. It's as simple today as it was from day one; Dad wanted to help a friend have a better retirement and, over 50 years later, we continue our mission to help change lives for the better.

"

Mark Neal & The Neal Family
Our team
Our dedicated team works closely with our customers and their families, helping to create their bespoke Home for Life Plan, enabling them to find the perfect property and create financial security too.
But without our passionate experts behind the scenes, working around the clock to ensure every property purchase can happen, we wouldn't be able to help anyone.
Go behind the scenes and learn about the departments, teams, and individuals that make up our growing business today.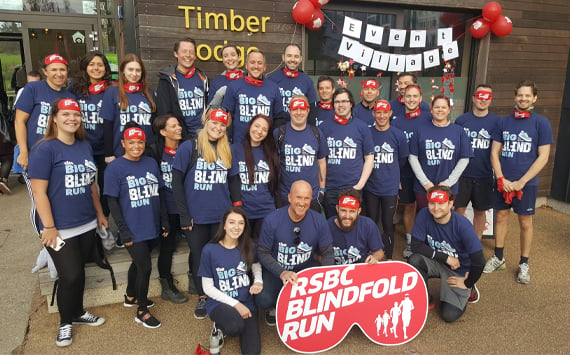 Working at Homewise
Our team is more like family than employees and we truly believe that investing in them is what gives our customers the great service and support they expect. Learn more about Homewise as an employer and how we support the personal development and careers of our team.
Are you searching for a new opportunity in a dynamic, rewarding, and ambitious environment? We could have the perfect role for you! Take a look at our current vacancies and recruitment FAQs, and get in touch today.
"

The company really cares. It's not like any other business, they treat the team like a family and the office atmosphere is positive, friendly, supportive and fun!

"
"

It's refreshing to work in a business that cares about people, both employees and customers. The office has a family feel about it, people genuinely care about it each other and want to help each other to succeed.

"
Always here to help
We're a family-run business at heart, and our values and ethos come from how we would like to see our own families treated.