Why Homewise?
After his mum passed away, David and his brother were left to split the proceeds of her house sale between them.
David wanted to have a house of his own, but his budget would only be enough to buy a small flat, and not the house and garden he wanted. Happily, David was able to benefit from an increased property budget with a Home for Life Plan, which expanded his property options.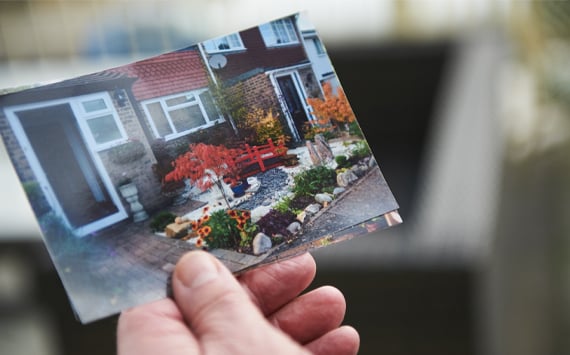 Read our brochure
Take a detailed look at the Home for Life Plan and our complimentary Move Simply service, and read more real-life customer stories too.
Moving made simple
When it came time to secure David's new home, things weren't quite as straightforward as they could've been. The property he had found had a sitting tenant who needed to be evicted before he could move in.
Thanks to the support and guidance of our Move Simply experts, everything came together and David was soon able to enjoy his new home and its beautiful garden.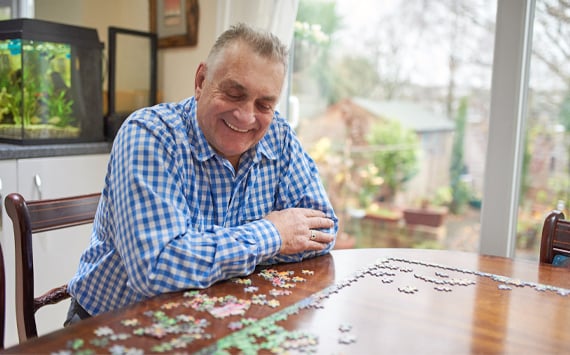 "

A mortgage when you're a pensioner is a real weight around your neck. The Home for Life Plan made it really easy for me to carry on living as I wanted to... When I looked at the way Homewise could help me, it was the best possible solution to everything and it worked.

"

David
Living the dream
After moving in David wanted to get stuck in with renovating his house, making it into the ideal home he wanted it to be. Complete with a new kitchen, bathroom, and picture-perfect landscaped garden.
Thanks to Homewise, David was able to...
Broaden his property choices with a boosted budget

Secure the perfect property with the ideal garden

Create funds to refurbish the property to his wishes

Set money aside to continue enjoying regular holidays
Get a quick estimate
Seen a property you like? Calculate how much less you could pay, or enter your budget & discover what property price you could look up to, with a Homewise Home for Life Plan!
Plus, use the slider on the results page to adjust the estimate based on your inheritance wishes.
Benefits of using our quick calculator
Takes less than 2 minutes
Optional inheritance adjustment
Instant no-obligation estimate
"Simple to use & a quick way to know what I could afford with Homewise"