David's story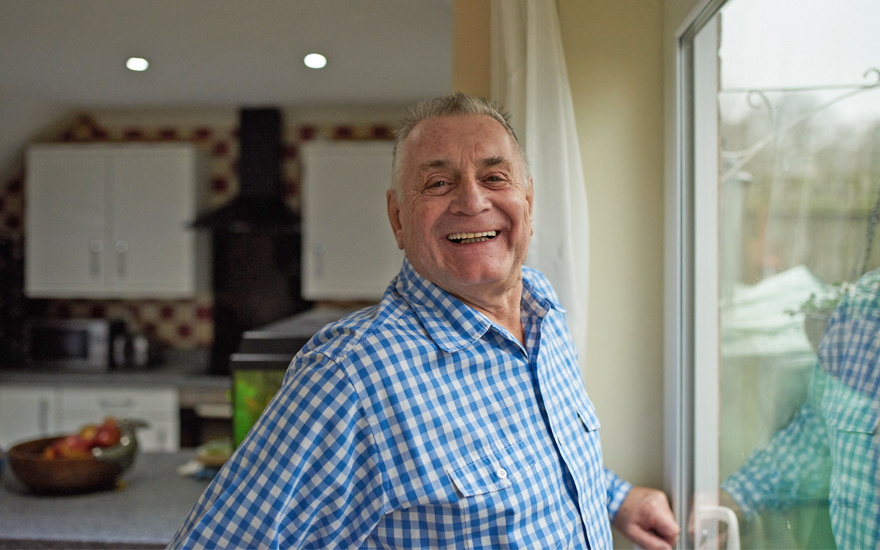 Transcript
The reason I went to Homewise first was that I only had half a house left to me. My brother had the other half and it wasn't enough for me after having two divorces to buy a house and when I looked at the way that Homewise would help me it was the best possible solution to everything I could think of - and it worked.
I didn't know whether I was doing the right thing or not but since I've been in here three years now, everything's fine. I don't like flats, I like a garden. Even though this is a small garden, it's still a garden and I enjoy it. It's lovely and quiet and the neighbours either side are very good. They look after me you know well.
The Home for Life Plan really helped me out. With the money available to me, I wouldn't have been able to buy a house with a garden. I would have only been able to possibly buy a flat. But with this plan, it helped me buy the house I wanted and left me enough money to convert it how I wanted it to be. I tried for goodness knows how many houses and Homewise were in touch all the time saying "how much do you want", "can we do it?", "you know we'll put a bid in for you".
I only had to pick up the phone and say I found a place and they said "right we'll put a bid in" and if the bid failed, they'd up it to what we thought we could manage. I didn't have to buy a mortgage. A mortgage when you're a pensioner is a real weight round your neck and it made it very easy for me to carry on living as I wanted to. It's just as though I own the place myself - which I do - but when I pass on, it will be left to Homewise - and that, as far as I'm concerned, is the best thing that could happen.
Listen to what Homewise say because they're very helpful, that's the main thing.