Why Homewise?
Judy wanted to relocate to live closer to her family but, with a mortgage to pay off, her options were limited and she was struggling to find the right property in her ideal location.
Thankfully, her local estate agent introduced the Home for Life Plan, and shared how this could provide a solution that would increase her property budget and instantly broaden her search options.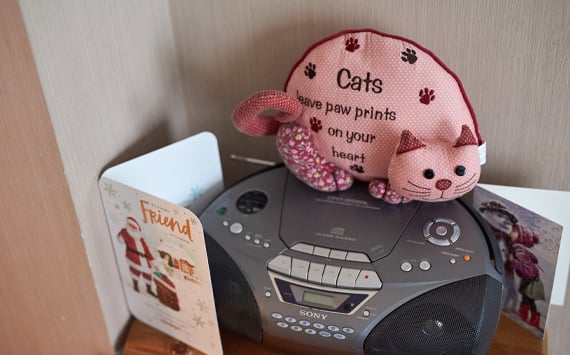 Read our brochure
Take a detailed look at the Home for Life Plan and our complimentary Move Simply service, and read more real-life customer stories too.
Moving made simple
Having not moved for over 33 years, Judy was feeling anxious about the process. She struggled to sell her property and felt daunted by the search, but Homewise were there to help.
Taking advantage of free Move Simply service, Judy was able to benefit from our experience with agents and secure the right buyer. Plus she worked with our experts to view prospective properties together and she soon found her dream home (with a garden!) close to family.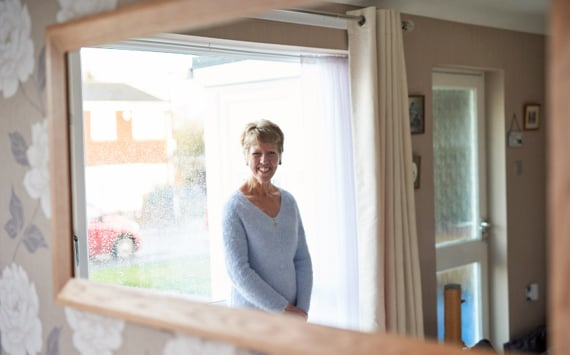 "

I was quite anxious about moving, but Homewise put me at ease and told me not to worry about anything... I wouldn't hesitate in recommending Homewise, they were perfect for me

"

Judy
Living the dream
Since moving into her new home with her cat Picky, Judy has made great friends with her new neighbours and is enjoying the semi-retired life being close to her cousin.
With help from Homewise, Judy was able to...
Sell her previous property and pay off her mortgage

Expand her search options within her boosted budget

Secure the perfect property closer to her family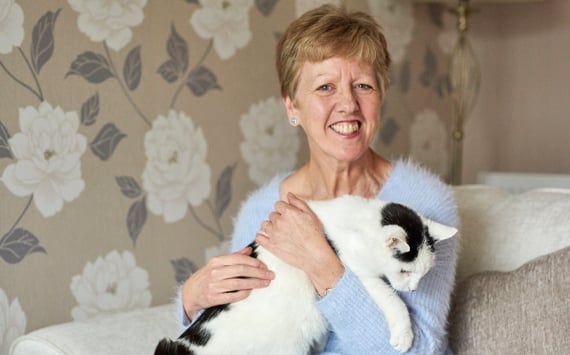 Get a quick estimate
Seen a property you like? Calculate how much less you could pay, or enter your budget & discover what property price you could look up to, with a Homewise Home for Life Plan!
Plus, use the slider on the results page to adjust the estimate based on your inheritance wishes.
Benefits of using our quick calculator
Takes less than 2 minutes
Optional inheritance adjustment
Instant no-obligation estimate
"Simple to use & a quick way to know what I could afford with Homewise"