Ron and Val's story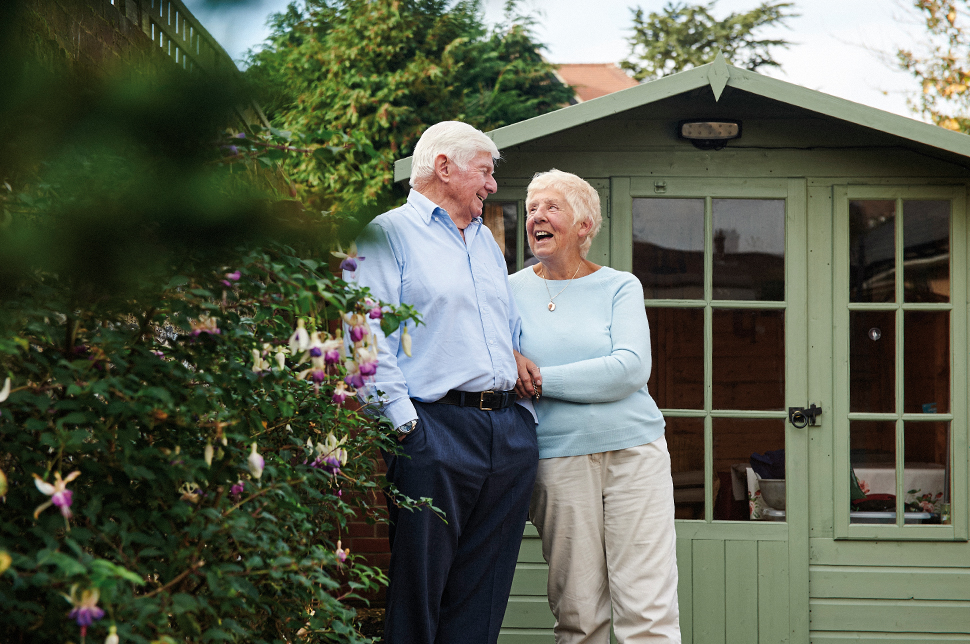 Transcript
The property that we wanted to buy was priced in such a way that we would need assistance with it. Then, the options when you're over 60 are limited because you're looking at probably mortgage or equity release and stuff like that which is not necessarily what you want to want to be doing.
But Homewise gave us the option of being able to arrange the finance in such a way that we were happy, the family were happy - which is another important thing.
I did have a bit of an advantage in that I was a bank manager, so I was fairly cognizant of finance and the implications of Homewise and what it would be, and how it was going to work.
Where we lived before was fine and we belonged to various things and we went to various places and that sort of thing. So from that aspect, it was okay. But for here, we have so much on the doorstep. We moved location because we wanted to be nearer the family. It's great they come down for the day, come down for the weekend. The house is bulging at times because it's not very big but when they bring two dogs, their friends and their family.
We have some lovely times which we could not have had up in Norfolk because it was too far away. It ticked all the boxes and it was what we wanted and it worked.