David and Laurie's story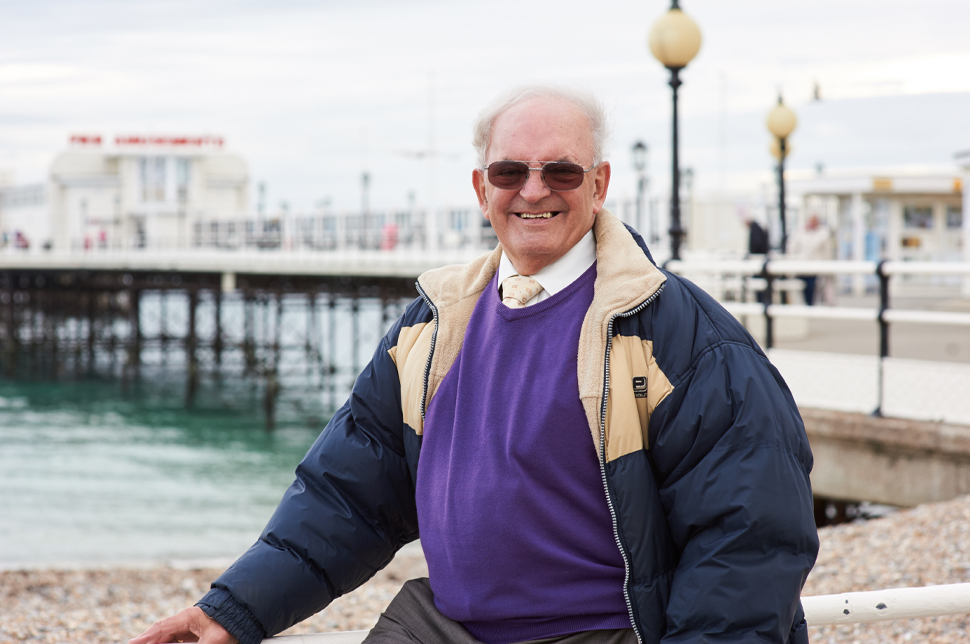 Transcript
The reason that Laurie and I used the Home for Life Plan initially was very much by accident. We got a property to sell in Buckinghamshire but we knew we weren't going to be able to afford to move to Eastbourne because we'd still got things on the mortgage outstanding, so made the telephone call.
When Tom answered the phone, I immediately picked up professionalism and a caring organization. Tom was the initial instigator and then we met Stephanie - and Stephanie, believe you me, she was phenomenal.
We all of us know that if you're buying a home, there can be so many hiccups and so many frustrations on the way. You can have such a difficult time - but thanks to Home for Life and to Stephanie's professionalism, her care and her understanding, 90% of those hiccups were taken away from us.
So through her and thanks to Home for Life, we've got our home in Eastbourne which is absolutely brilliant. We absolutely love it there - but moreover, it has given us the stability and the financial backing to be able to come down to Eastbourne, retire to Eastbourne. But more importantly, to enjoy a quality 'Home for Life'!