As William Shakespeare said, "people usually are the happiest at home." But if your house is no longer making you happy, perhaps it's time to find your next property.
Think about the dream. What do you want from your home and are you getting this where you are? If the answer is no, maybe it's time to start looking.
As you plan and look to the future, you may want to consider the blessings of living on a single-level. A bungalow or a flat can offer many benefits. Here are some things to bear in mind when you're considering your next move:

Space
Whether you're downsizing from a larger house or simply choosing a new style of property, maybe surprisingly some flats and apartments can offer plenty of living space to suit your needs. They can be as big or small as you like and with handy space-saving storage solutions available, you can create multi-purpose rooms on any budget.
Love to garden? Pick the perfect bungalow and enjoy the combination of both outdoor and indoor living areas. Bungalows are set on premium plots, typically with a premium price tag, and have fast become a rare treat on the market. They are often open-plan, and one of the huge benefits with this style of living is that you can see light flooding from room to room, providing a fresh feeling for you to enjoy.

Cost
By selling your current house and choosing to secure your next home, you're in a great position to save money. You could pay off past debts and secure future inheritance, as well as freeing up funds for your retirement.
While a bungalow may be more expensive to purchase than your average house, they do offer a larger plot for your money. Flats can offer the space you need for a fraction of the cost of a house, and you have a far greater choice when it comes to location and property style. Plus, single-floor homes are much cheaper to heat and run.
If you're looking to boost your budget for your next purchase, read about the Homewise Home for Life Plan and find out how we could help you.

Maintenance
A huge benefit to single-level living is the low maintenance nature of the properties. With lots of space available you could be tempted to fill it and feel cluttered, but with a more manageable approach to cleaning it could be easier now you're only on one floor.
Why not try 10-minute cleaning tasks? Breaking up the routine and tackling your space in smaller chunks will feel like a breeze. Not only will looking after the interior be less work, but outdoor aspects like guttering and windows are easier to reach and clean too.
Some flats will often have communal areas where the upkeep is shared, lightening the load for you and offering a community feel to the work. If you're working with a modest outdoor space, try our 6 quick and simple tips for a stunning smaller garden.

Future
Making the choice to move to single level now, may reduce the need for you to move again in the future. With no stairs in your home, there are no mobility limits or obstructions. You wouldn't be restricted in any way and able to enjoy the whole of your home.
When the time comes to retire, it's essential you feel settled and relaxed in your home. With no more property worries, you'll enjoy spending time at home with friends and family.

Greater accessibility throughout your property can only mean a greater love of your home. As you think about the future and your retirement, it's important to love your home as well as its location. Not sure where your perfect place may be? Have a read of our blog to help you choose your dream location and love where you live.
It's a big decision to move to a new house, you've made memories there and it can be difficult to see yourself in any other place. If you're considering a change and not sure where to begin, we are here to help.
Our dedicated team of property experts are on hand to support you through every step of the moving process. Start living the dream, give us a call today 0808 115 1509.
---
Interested in single-storey properties in Kent? Visit our Kent properties for sale page, you may find the perfect home for your retirement.
Latest Properties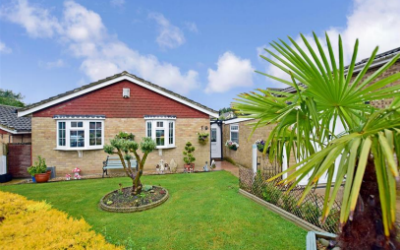 2 bedroom bungalow, West Kingsdown, Sevenoaks
Homewise guide price £254,500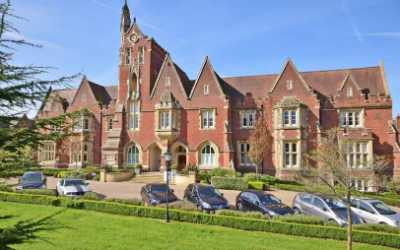 2 bedroom ground floor flat, Brentwood Essex
Homewise guide price £330,500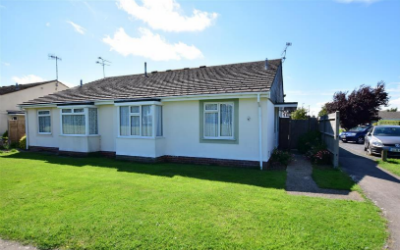 3 bedroom semi-detached bungalow, Beaumont Park, West Sussex
Homewise guide price £188,500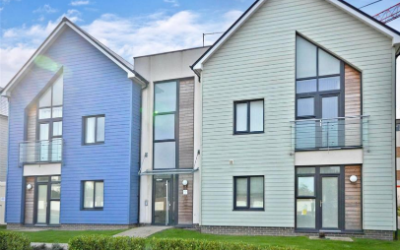 1 bedroom seaside apartment, Worthing West Sussex
Homewise guide price £145,500