South East England offers scenic countryside views, picturesque coastlines, delicious British food and wonderful places to visit, making this one of the most popular regions in the UK for holiday makers and retirees.
If you're considering moving to a new area, read on to discover what South East England has to offer, and why relocating to Kent, Sussex or even the Isle of Wight could be perfect for you!

Experience the great outdoors
If you relocate to South East England, you'll have a wealth of unique experiences on your doorstep to enjoy all year round. From the idyllic woodland of the New Forest to the rolling hills of the South Downs and the captivating coastlines, South East England has some of the most beautiful landscapes in the UK.
Made up of 8 counties: Buckinghamshire, Berkshire, Hampshire, Oxfordshire, Kent, Surrey, East and West Sussex and the Isle of Wight - there are no shortage of amazing places waiting to be experienced.
There are a huge range of fascinating things to see and do in the South East. If you're relocating to Kent, you should visit the historic Dover Castle or the amazing Big Cat Sanctuary for a memorable day out.
Living on the Isle of Wight? Enjoy the nostalgia of the Steam Railway or have an interesting and inspirational day out visiting the Godshill Model Village.
When you relocate to the South East, your adventures won't be limited to your new home town but you'll also be able to explore neighbouring areas! Whether you're living in Surrey, Hampshire or Kent for example, why not visit the seaside city of Brighton? From the exotic Royal Pavilion to the panoramic British Airways i360, this vibrant coastal city has a variety of attractions that are perfect for a day out or weekend trip.
Use the tourist websites below for inspirational experiences in your area:

Relocating to South East England means you are able to enjoy endless amounts of delicious, classic British cuisine that was invented in the South East too! This includes the much-loved Banoffee Pie, which originates from a recipe created by The Hungry Monk restaurant in Sussex. Wash that down with another South East favourite invention - a refreshing glass of Pimms!
If you're looking for more food options once you've relocated to South East England, use the Good Food Guide and discover the best restaurants to visit in the area.
Finding your new home
If you're planning to relocate to South East England, then you'll want to find your new home. The easiest way to find your perfect property, particularly if you're relocating in retirement, is to search online via online property portals like Rightmove and Zoopla.
Websites like these will show you properties that are currently on the market and you'll be able to search available properties in an instant. Refine your online property search in just a few clicks and you could find your dream home right away!
The South East continues to be a popular place to live with Rightmove's House Price Index for February 2019 showing a 0.7% increase in the average asking price since January.
Properties in the area
Here at Homewise, we work with closely partner estate agents across the UK, who use online property portals like Rightmove and Zoopla to list properties for sale.
Here are just few examples of properties that are currently available on Rightmove from across the region.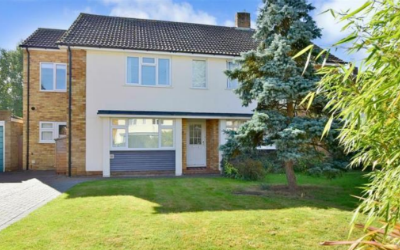 Hildenborough, Tonbridge, Kent
3 bedroom semi-detached house
Homewise guide price: £363,500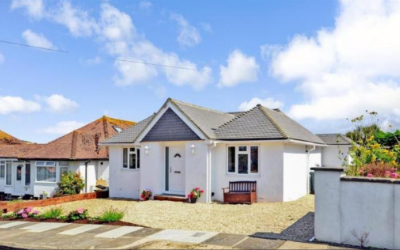 Saltdean, Brighton, East Sussex
3 bedroom detached bungalow
Homewise guide price: £330,500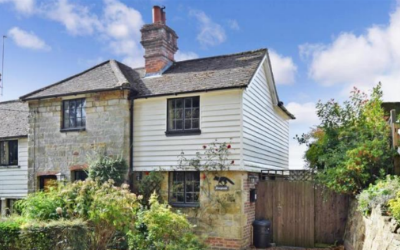 Horsted Keynes, West Sussex
2 bedroom end of terrace house
Homewise guide price: £297,500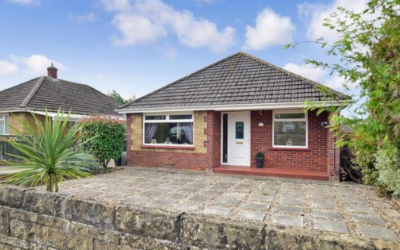 Linkside, Sandown, Isle of Wight
2 bedroom detached bungalow
Homewise guide price: £185,500
---
Looking to sell your current property to fund your move? First things first, you'll need to have your property valued. Call our friendly team today on 0800 043 4488 and we'll put you in contact with one of our partner agents in your current area who could help with your move.
Whether you dream of the countryside, seaside or town life, the ideal home could be just around the corner. Live the dream and love your location when you relocate to the South East!
Still looking at your options? If you're looking to move to a new community with colourful culture, read our spotlight on the South West and discover why retiring to Cornwall, Devon or Somerset could be a great option for for you.
Are you over 60 years old? Did you know we help you save thousands on the cost of your next home with our Home for Life Plan? It's a simple and straightforward way for you to afford your next home and free up funds for your retirement, just contact our team to find out more today!
In the meantime, you can use our online Budget Booster! It's simple, quick and could provide you with a better understanding of your potential budget.